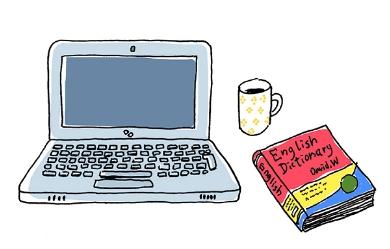 電話でのお問い合わせはこちらから

AIT Language Services has been providing quality translation services for more than 25 years. Embassies, consulates, government offices, publishers, schools, hospitals, hotels, companies, and individuals have relied on us to translate documents quickly and accurately. Let us help you, too. Contact us, and we will be happy to provide a fast and free quotation.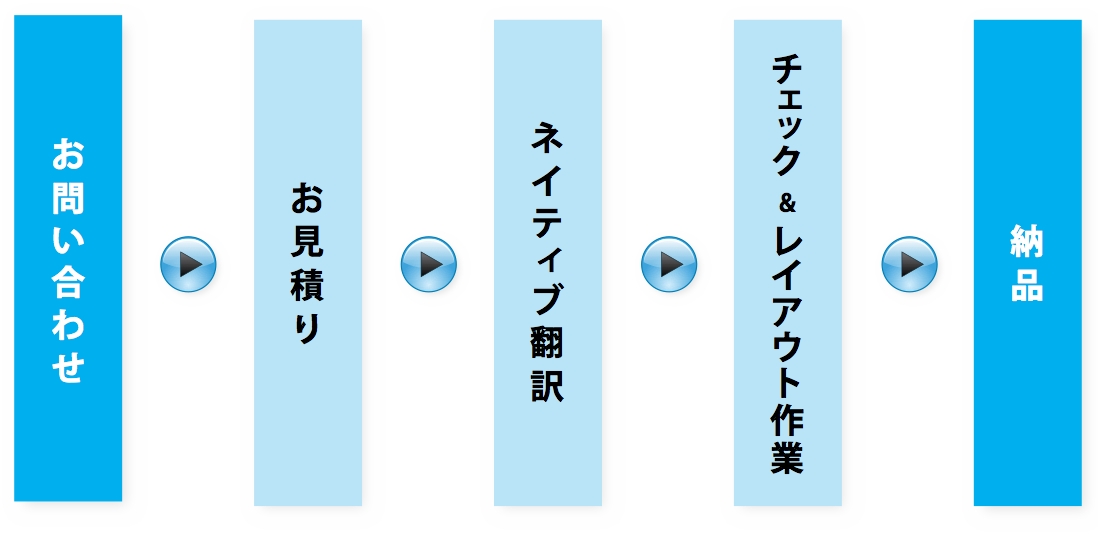 Contact us regarding the details of your translation job. Our coordinators will confirm the enquiry and send you an estimate.
Once you have approved the estimate, we will begin translating your document. If there are additional materials which are pertinent to the translation, please send them to us at this time.
After the translation is complete, a proofreader will check the document for accuracy. Any requested layout services will be completed at this time. (Additional charges for layout.)
As soon as the process is complete, we will send your documents to you. If you find any problems, please let us know so that we can continue to improve our services.

General Documents
Email, Letters, Resumes, Novels,
Comic Books, Menus, Tourist Brochures, Exhibition Materials, Catalogues.
Technical Documents
Industrial Machinery, Technical Manuals, Product Catalogues, Pamphlets.





Employment

Japanese
Fees vary by language. The fee for your translation is based on the number of words or characters in your original document. Translation fees are calculated by multiplying the total number of words or characters in the original document by the translation rate, which is listed in the chart below. There is a minimum charge of ¥7,000 (¥7,560 with tax). Additional services that you may want or need, such as layout work or rush service, are added to the base translation fee. Discounts are applied for large volumes.
| | | |
| --- | --- | --- |
| | From ~ to Japanese | From Japanese to ~ |
| English | ¥10-22 / word | ¥8-18 / character |
| Chinese | ¥10-15 / word | ¥8-13 / character |
| Korean | ¥10-15 / word | ¥8-13 / character |
| French, Spanish, Italian, German | ¥12-20 / word | ¥12-15 / character |
| Other Languages | ¥14-23 / word | ¥14-23 / character |
Volume Discount . . . . . Subtract 5 - 30% from the total translation charge
Applies to projects of 20 pages or more.
Layout Charge . . . . . . . Add ¥300 - ¥7,000 per page
Charges vary based on software and the level of complexity.
Rush Charge . . . . . . . . Add 20% - 50%
Charges vary based on volume and delivery date.
Send us your documents, and we'll be happy to provide a fast and free quotation.
---
CERTIFICATE TRANSLATION
We translate various kinds of certificates, including driver's licenses, family registers, bank books, tax statements, birth and marriage certificates, resident cards, diplomas, educational report cards, and more.
Type

Translation Fees

Driver's License

¥7,000 ~

Family Register

¥7,000 ~

Birth, Marriage, Death Certificate

¥8,000 ~

Tax Statement

¥8,000 ~

Other Certificates

¥7,000 ~

Charges vary based on language, and number of characters/words.
Prices in the chart above do not include the 8% Japanese consumption tax.
---
CERTIFICATION AND NOTARIZATION SERVICES
Certified translations may be requested by universities, government agencies, embassies and consulates. Most often, personal documents such as birth and marriage certificates, diplomas and transcripts, and other such legal documents require certification.
We send certified translations directly to clients within a few days of the order. You may review the completed translation before shipment. Please contact us for more information.
Certification of Document . . . . . . . . ¥3,000
Notarization of Document . . . . . . . ¥23,000*
* Includes ¥11,500 for notary office fee and ¥11,500 service charge.

QUALITY TRANSLATION SERVICES


HOW DOES THE TRANSLATION PROCESS WORK?
Trusted. Reliable. Our commitment:
SPEED
We are open 7 days a week, from morning to evening, so we can respond quickly to your needs.
ACCURACY
Our translations are completed by native speakers who have been selected for their experience and knowledge in a variety of fields and markets. Translations are automatically cycled through our editorial staff to ensure that documents are free from error.
CONFIDENTIALITY
All translation work is kept strictly confidential. The nature and content of your documents and information will not be diclosed to other parties. See our Privacy Policy.
Medical and Scientific Documents
Pharmaceuticals, Chemistry,
Medical Reports, Biotechnology, Food, Material Safety Data Sheets.
Business Documents
Financial Statements,
Annual Reports, Localization, Presentation Materials, Company Brochures, Corporate Charters.
Legal Documents
Email, Letters, Resumes, Novels, Comic Books, Menus,
If your language is not listed, please contact us.
Afrikaans
Albanian
Arabic
Bengali
Bulgarian
Burmese
Cambodian
Cantonese
Chinese
Croatian
Czech
Danish
Dari
Dutch

English
Finnish
French
German
Greek
Hebrew
Hindi
Hungarian
Icelandic
Indonesian
Italian
Japanese
Javanese
Swahili

Korean
Kyrgyz
Laotian
Latin
Latvian
Lithuanian
Malay
Mongolian
Nepalese
Norwegian
Pashto
Persian
Polish
Portuguese

Russian
Spanish
Swahili
Swedish
Tagalog
Tamil
Thai
Tibetan
Turkish
Uighur
Ukrainian
Urdu
Vietnamese
Welsh
LANGUAGES FOR TRANSLATION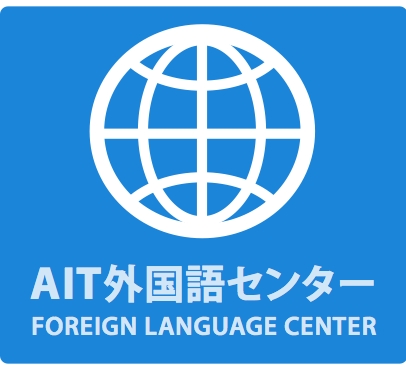 Call us now.
We're open every day, 9:00-17:30.


(03) 3700-8110
3-20-1-401 Tamagawa
Setagaya-ku, Tokyo 158-0094